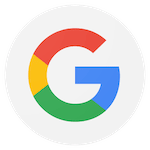 Practicing "movement" at Loco Motion New York has had such a positive influence on my life over the past year. Loco Motion New York is so much more than a "movement" practice. For me, it is a place of self-discovery. It is learning and conquering my "fears" that I never knew existed. It's tapping into a place in my mind that allows me to move freely with grace and humility. It is easy? No; Does it challenge you and take you to places you never thought were possible? YES, YES, YES!
The Community itself if amazing. The energy that fills each class is like no other. Yes, we are serious in our practice, but also playful. We are always learning something new, always kept on our toes as to what comes next. I have met some amazing friends, which are more like family, that will last a lifetime!
Come check us out, you will not be disappointed!